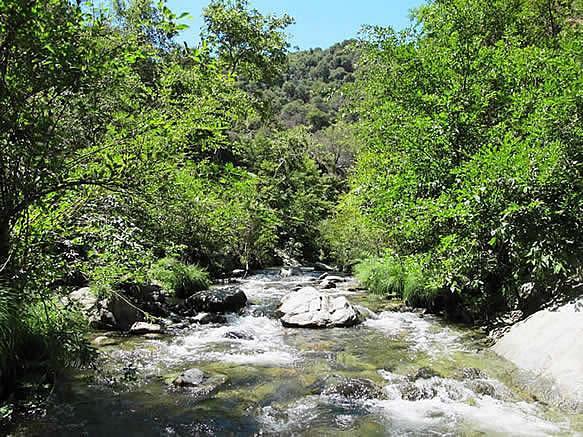 Background
The Riparian Areas Protection Regulation (RAPR) was enacted under Section 12 of the Fish Protection Act in July 2004. The Fish Protection Act was subsequently re-titled the Riparian Areas Protection Act in February 2016. The RAPR calls on local governments to protect riparian areas during residential, commercial, and industrial development by ensuring that a Qualified Environmental Professional (QEP) conducts a science-based assessment of proposed activities.
The former Riparian Areas Regulation was amended on November 1, 2019 and became the Riparian Areas Protection Regulation. Information on the regulatory changes can be found at this page: Amendments to the Riparian Areas Regulation
Course Description
A comprehensive introduction and applied overview of the Riparian Areas Regulation model. This three-day theoretical and practical course introduces participants to the purpose and application of the RAPR, the roles and responsibilities of government, the proponent, and the QEP. Participants also learn to complete the field assessment and reporting procedures, including the electronic submission requirements.
Objective
Under the RAPR, QEP's are required to conduct and provide their professional opinions on the assessment of development proposals in riparian assessment areas. This training program will greatly assist participants in learning the required Assessment Methods. This program is highly recommended by fisheries agencies and local governments for environmental professionals to conduct effective and compliant assessments.
Please note: this course does not qualify an individual to become a Qualified Environmental Professional. 
Class vs Field
Online Blended:
Day 1 &2:
Morning Zoom Meeting (1.5 hr)- Rest of the Day online modules through D2L-(VIU online Platform)
Mix of Micro-lectures, exercises and readings-Remotely
Day 3-
FIELD Morning Exercises-Afternoon Field Exam.- List of Physical Distancing Precautions in effect.- Location TBD.
Day 4-
Online Written Test- Zoom and D2L(VIU online Platform)-Remotely
Prerequisites
None.
Who Should Attend?
Environmental consultants and other professionals (e.g., fisheries, forestry, engineering, etc.) who will be conducting the Riparian Areas Regulation field assessment, as well as those individuals who will be working with, or regulating, land use initiatives, including: land developers, government (municipal, regional, provincial, federal) personnel, and other industry stakeholders.
You Supply
Classroom supplies (includes clipboard, rulers, pen, paper, calculator),
Appropriate field gear, including chest waders and appropriate field wear.
Eslon
Compass
Clino
Course manuals are provided.
Cleaning Protocols
Please ensure your gear is cleaned and ready for Day 1.
Course Schedule
Registration
Refunds
Course fees are refundable if you withdraw a minimum of 10 days prior to the start date of the course.  Note that special refund deadlines are stated for some courses, and we are unable to issue refunds after those deadlines - information will appear in the intake's details available on the NREP schedule page. Non-Refundable Fees: Some courses may have non-refundable tuition, application, and/or lab fees.   Please note:  A full refund is issued if a course is cancelled.
Course Participants
The Natural Resources Extension Program (NREP) has compiled a List of Course Participants who successfully completed the Riparian Areas Regulation (RAR) training program since the course's inception; April, 2005. This list is available to industry stakeholders desiring to utilize the services of a RAR course graduate.
****NEW****** We will be compiling a list of attendees that have attended the updated version of the Riparian Areas Protection Regulation AFTER November 1.   
This list contains names and contact information for those individuals who have successfully completed the Vancouver Island University Riparian Areas Protection Regulation training program. Vancouver Island University does not confirm if these individuals are "Qualified Environmental Professionals", as defined by the province of British Columbia.
Individuals having successfully completed the RAPR training program after November 1st 2019 may download, complete, and return this form for inclusion to the list of Course Participants.