Upcoming Program Information Sessions
RMOT Information Session Webinars - Sign up
Information Sessions are available on the following dates: Oct 11th 5-6pm, Dec 6th 5-6pm, Feb 7th 5-6pm. Email RMOT@viu.ca to express your interest. Participants will receive a link to their chosen webinar a few days before the event.
Congratulations to RMOT alumnus Drew Milne, who was awarded Conservation Officer of the Year - Here is a link to his amazing story.
Diploma in 

Resource Management Officer Technology
Bachelor Degree in Natural Resource Protection
Do you have an appreciation and passion for the outdoors?
Is your dream job to work in a field relating to the protection and/or management of wildlife, fisheries or environmental resources?
If you answered yes to the above, then these programs could be for you!
---
Post-degree Diploma in Natural Resource Law Enforcement
Do you already

possess an applied degree specializing in Wildlife, Fisheries, Natural Resources Conservation, Forestry, or a related field 

? If yes, then consider this program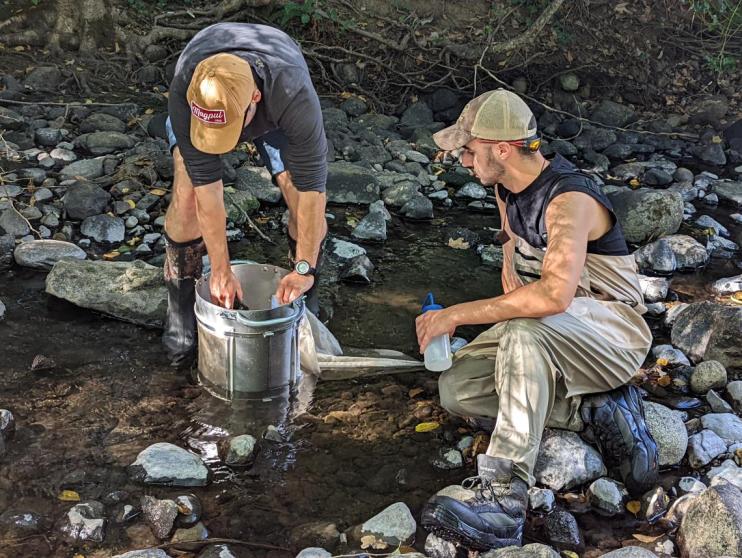 Programs
The Resource Management and Protection courses at Vancouver Island University provide academic training and practical experience required for preparation for careers related to the protection and management of Canada's fisheries, wildlife, and parks resources.
Why VIU?
VIU's Resource Management Officer Technology program is the only Fish and Wildlife Technology program in BC that focuses on law enforcement and the legislation applicable to fish and wildlife management and conservation. Students learn to use field investigative techniques to apprehend and prosecute violators of fish, wildlife and environmental laws.

Our Location and Facilities
Nanaimo - a beautiful city on the scenic east coast of Vancouver Island, British Columbia - is the ideal location. The city is centrally located and close to many marine and freshwater fishery resources, provincial park facilities, forest recreation facilities and other amenities, many of which are utilized in the teaching programs.
The Nanaimo Campus is located on a 92 acre site on the lower slopes of Mount Benson, overlooking the City of Nanaimo, Georgia Strait, and coastal mountains on the BC Mainland.
Application Deadline
Applications are only accepted between October 3 and March 31. Applications received after March 31 are considered late and will be processed as space permits.
See also: Natural Resources Extension Program - Environmental Technician Certificate Program Flyer