Professors
Gregory Arkos - BSc (Hons) (Manitoba), PhD (UBC)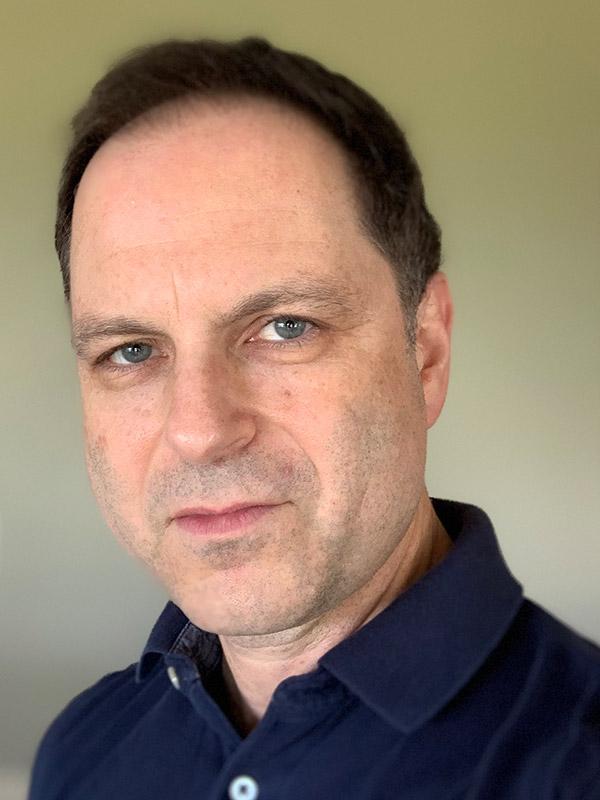 Greg joined the department in 2003.  Prior to this he worked as a post-doctoral researcher with the Space Physics Group at the University of Calgary and as an instructor of mathematics, physics and astronomy at Mount Royal College.  His post-graduate work included research on suprathermal ion outflow and the near-Earth space environment.  Greg's current interests include all things astronomical; recently, he has become particularly involved in the rapidly evolving field of Electronically Assisted Astronomy (EAA).  Greg is passionate about the promotion of scientific literacy through public outreach and has volunteered extensively with programs like Scientists and Innovators in Schools and Pint of Science.  He was a founding member of the weekly, award-winning, science-themed VIU radio program Not Rocket Science and continues to contribute occasional short radio segments on astronomy to local Vancouver Island radio stations.  
Greg teaches The Solar System (ASTR 111), Stars & Galaxies (ASTR 112), Exploring the Universe (ASTR 311) and History of Astronomy & Cosmology (ASTR 312).  On clear nights he can often be found on the roof of the Physics building showing astronomy students the wonders of the night sky. Greg may otherwise be reached at Gregory.Arkos@viu.ca.  
Brian Dick (Chair) - BASc (Hons) (SFU), PhD (University of Alberta), Member CEEA, ASEE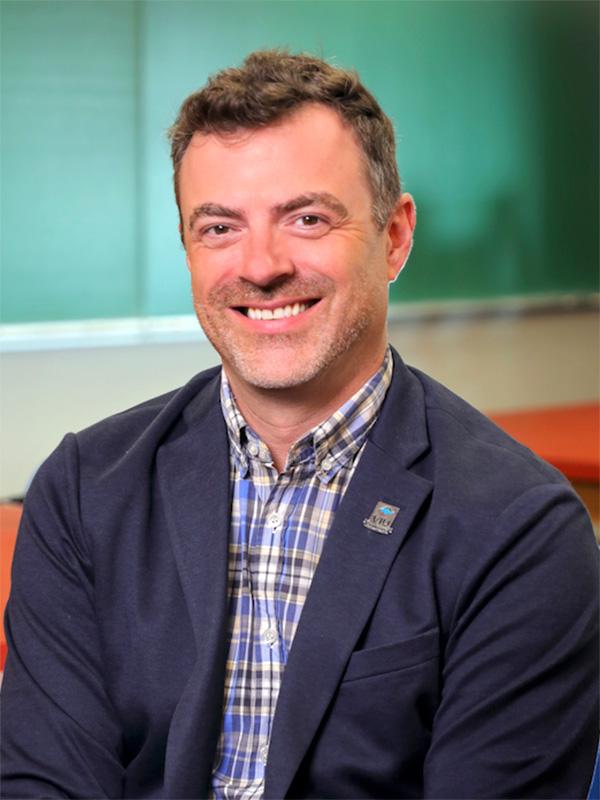 Brian Dick joined the department in 2006, and coordinates its Engineering Transfer programs, and the Integrated Engineering Technology Diploma.  He received a Bachelor of Applied Science from SFU in Engineering Physics, and a PhD from the University of Alberta in Electrical and Computer Engineering.  He holds an EGBC registered limited licence (Eng.L) and is a certified PMP.   Brian is passionate about removing barriers for accessing engineering education, and has led development and implementation of the Common First-Year Engineering Curriculum initiative in BC through the BC Council on Admissions and Transfer (BCCAT) and BC Campus.  He has considerable interest in enriching program curriculum with intercultural experiences, and has participated in projects or programs within South Korea, Taiwan, Kenya, and Vietnam.  Most recently, his work in Vietnam enabled a collaborative design project between students at VIU and Tra Vinh University (TVU), and a field school experience for VIU first-year engineering students to visit and work directly with students at TVU. 
Brian is the elected representative for the Faculty of Science and Technology on the VIU Senate. He is an appointed instructional representative on the BC Council on Admission and Transfer (BCCAT) (the Council), and is past chair of the BCCAT Engineering Articulation committee. He is the recipient of the VIU Provost Award for Excellence in Teaching Design and Practice that focusses on Intercultural Learning, the VIU President's Award in Community Engagement (International Engagement), and the BCCAT Transfer and Articulation Community Award. 
Brian teaches Engineering Design I and II (ENGR 112/121) and can be reached at Brian.Dick@viu.ca.
Xueling (Julie) Luo - BEng (Sichuan), MEng (Sichuan), PhD (York)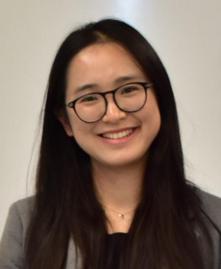 Xueling joined the department in 2021. She is originally from China, and has a Bachelor of Engineering in automation and a Master of Engineering in control engineering from Sichuan University. She received her PhD from York University in Mechanical Engineering. Before coming to VIU, she worked as a Professor of Robotics and Automation at Centennial College.
Xueling teaches  ENGR 210 (Computer Aided Drafting  I), ENGE 250 (Linear Circuits I), ENGR 228 (Sustainable Principles, Tools, and Processes I ), ENGR 229 (Applied Electronics I) and can be reached at Xueling.Luo@viu.ca. 
Mehdi Mirzaee, BSc (Hon) (KN Toosi University of Technology), MSc (Tehran Polytechnic), PhD (IAU)
Mehdi joined the department in 2021. He received a Bachelor of Civil Engineering from KN Toosi University of Technology (Tehran, Iran), a Master of Civil Engineering from Tehran Polytechnic, and his PhD in Water Resources and Hydrology from IAU (Tehran, Iran). He also attended Oregon State University (OR, USA) for his Post Doctorate.
Before coming to VIU, Mehdi was an assistant professor in the Civil Engineering department of IAU for more than 20 years. Furthermore, he has designed hydraulic structures and studied water resources and hydrology as a consulting engineer.
Mehdi teaches ENGM141 (Engineering Mechanics), ENGR211 (Applied Statistics and Modelling Tools for Technologists), ENGR213 (Applied Hydraulics), ENGR224 (Structural Design), ENGR227 (Civil Design I), and ENGR 247 (Civil Design II). He can be reached at Mehdi.Mirzaee@viu.ca
Josie Olszewski
Josie Olszewski earned her BSc at McGill University and returned to her home province of BC to study Physics at Simon Fraser University and earn her thesis-based MSc with the Noble Gas Imaging Group. She is fascinated by all things physics, particularly experimental physics, but also has a deep interest in teaching methods and educational practices. She took an internship as a high school teacher at a university prep school on Vancouver Island and got swept away in developing her craft of teaching. Not only did she hone her skills as a physics teacher, she also leveraged her hobbies in the outdoor classroom and taught students how to flat-water paddle, rock climb, mountain bike as well as develop their camping, cooking and navigation skills. With more than 15 years of classroom experience as well as administrative and leadership work, she is excited to join the faculty at VIU to further develop her instructional skills.
Nicole Prent
Nicole joined the department in 2022. Prior to this she worked as a physics instructor at Okanagan College and Camosun College. Nicole received her PhD and MSc in Biophysics at the University of Toronto, where she researched nonlinear microscopy and nonlinear light-matter interactions in myocytes. Nicole received her BSc with a major in Physics from the University of Victoria. Nicole is passionate about promoting science literacy and making education accessible. Nicole is particularly enthusiastic about the role of physics in medicine, diagnostic tools and biological systems.
Nicole is teaching the first year physics courses and labs for the life sciences (PHYS 111 and PHYS 112) and the physical sciences (PHYS 121 and PHYS 122). Nicole can be reached at Nicole.Prent@viu.ca.
Ken von Schilling - BEng (University of Victoria)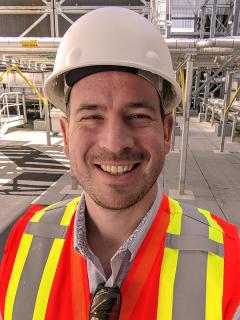 Ken  joined VIU in 2020. He has a Bachelors of Engineering in Mechanical Engineering from the University of Victoria, and a Mechanical Technologist Diploma from Camosun College.  He has spent the last decade working in the Pulp and Paper, Water treatment, and Oil and Gas industries as a consulting engineer.
Ken is very excited to help grow the Engineering Department at Vancouver Island University, and train up the next generation of Engineers and Technologists.  He can be reached at Ken.vonSchilling@viu.ca.
Technicians
Devin Ayotte - BA Hons English Literature, Mount Royal University
Education
BA Hons English Literature, Mount Royal University
Mechanical Technologist, Design and Automation (SAIT)
Industrial Mechanic with a background in design, project coordination and quality management
Academic interests
Design of mechanical and mechatronics systems
Robotics and machine integration
Industrial control systems
General interests
Hiking, languages, and home automation
Dennis Frost - T3 (Natal Technikon)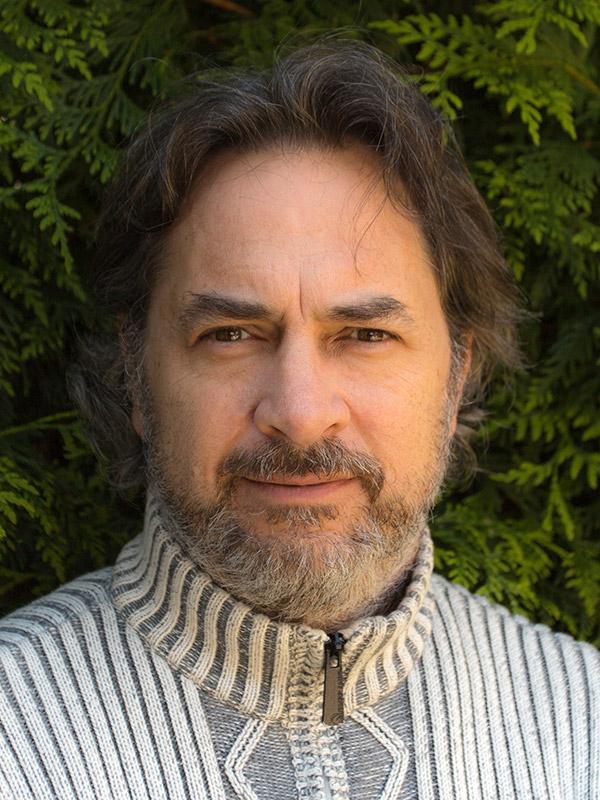 Dennis joined VIU in 2015.  He is originally from South Africa, and moved from Portland, OR to Vancouver Island in 2010. In his spare time he loves sailing, camping, biking, diving, photography, and travel. Always passionate about building things, his home workshop includes a lathe, drill press, woodworking machines, welding equipment, and all sorts of electronics equipment. Dennis studied Electrical engineering, at Natal Technikon, now Durban University of Technology. He has worked in fields as varied as heavy industry, automotive, medical, industrial automation, software, test engineering, and IT. Prior to his move to Canada, Dennis was an International Supplier Quality Engineer at Xerox corporation.
Dennis particularly enjoys helping students with their projects, building new equipment for faculty, and designing and 3D printing cool new gadgets.  He may be reached at Dennis.Frost@viu.ca.