In the summer of 2012, after completing year one of the RMOT diploma program, I worked for the Public Safety department at the Cowichan Valley Regional District.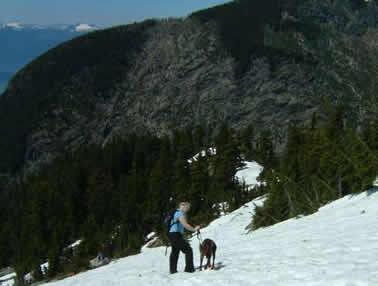 I gained exposure to Emergency Management, public education and community engagement. I took Emergency Management related courses through the Justice Institute of British Columbia. I volunteered in the fall of RMOT year one and two at the Nanaimo River Camp. Activities included issuing permits to hunters, conducting inspections related to the Wildlife Act and collecting deer tooth and hair samples. This opportunity was facilitated through the RMOT program. It was a great introduction to the basics of dealing with different natural resource user groups. The experience confirmed my strong interest in Natural Resource related law enforcement.
After year two and having finished the diploma program, I secured a job in animal care at the SPCA. Shortly thereafter, in January of 2014, I secured a job as an Animal Control Officer with Coastal Animal Services. The areas I serve include the City of Nanaimo and the Regional District of Nanaimo. I have been in this role for over a year and four months now. I really enjoy working with the Animal Control Team. The skills I have learnt in the RMOT program have transferred very well to this job. For example, I write offence summaries, take daily notes, conduct dog attack investigations and issue compliance orders. I regularly apply Animal Control, Park,Community Charter and other related legislation in my job. A key part of my role is understanding statutory authority and jurisdiction. I have enjoyed working collaboratively with other enforcement agencies. I have had the opportunity to gain experience dealing with injured and deceased wildlife as well as domestic animals. You never know what is going to happen in this role. No day is the same, and that keeps things exciting!
Tamara Jacobs
Animal Control Officer
City of Nanaimo and Regional District of Nanaimo, BC (Coastal Animal Services)