The Vancouver Island University Fisheries and Aquaculture Department encompasses approximately 10,000 sq. ft. of facilities dedicated to education, applied research, technology transfer, and training.  On campus facilities include a freshwater recirculating system as well as a saltwater recirculating system used to maintain all types of aquatic life.  In addition there is also a tropical warm water fish hatchery, aquaponics greenhouse (white sturgeon and tilapia rearing) areas, an analytical and fish health laboratory, as well as a microscopy room.
The International Centre for Sturgeon Studies (ICSS) brings together research activities at the regional, national and international levels involving conservation, enhancement and commercial interests.  It provides facilities for controlled research projects and be a base for field research programs.  At the ICSS institutions, government, First Nations, industry and non-governmental organizations can consolidate their activities and learn from each other, to help understand and aid the sturgeon populations of this country and the world.  To that end, a research team has been assembled that includes world-class and emerging new scientists from across Canada, the United States and internationally (Russia, Germany, Iran, France and Italy). Their research will aid in conserving and restoring endangered sturgeon populations worldwide.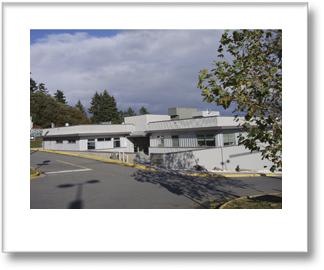 The Centre for Shellfish Research (CSR) is a 8000 sq. ft. research facility located in building 373 at Vancouver Island University campus in Nanaimo. By situating the CSR adjacent to both the Department of Fisheries and Aquaculture and the Department of Biology, Vancouver Island University (VIU) has created a unique opportunity to facilitate the early stage development and streaming of bright and enthusiastic students toward careers and upper level studies in shellfish aquaculture. The Deep Bay Marine Field Station on Baynes Sound complements the CSR as a platform to field test CSR research results – as well as for training, technology development and public education.