Photos from our 2017 Student Scholarship and Awards Ceremony can be found here on Flickr.  $22,400 was awarded to 15 deserving students.  Great work everyone!
Congratulations to our 2017 Fisheries and Aquaculture Bachelor of Science graduates!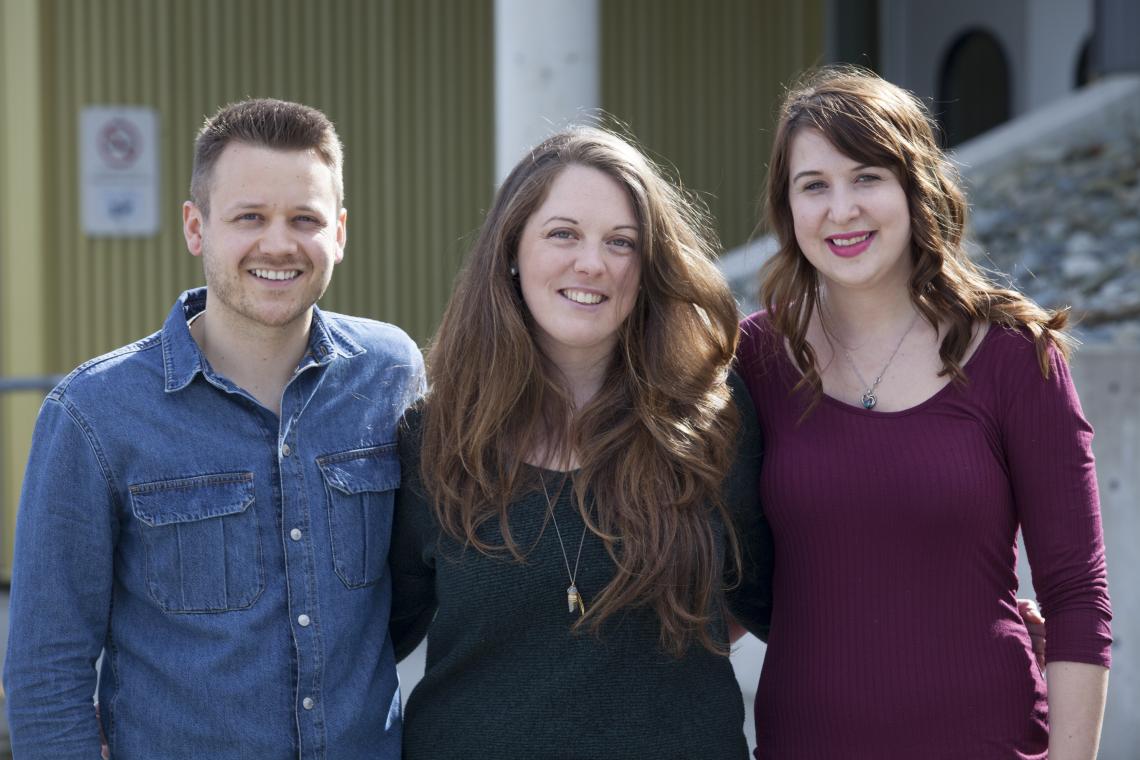 Matthew Miller, Monica Redmond, and Alandra Marino
---
Sea Urchin Project: Follow this link to learn about current research from our adjunct faculty Dr. Chris Pearce.  He has been working with two of our students - Emily Warren and Julie Savory.
Fisheries and Aquaculture Technical Diploma graduate Jen Dunphy has recently authored an article for the Freshwater Fisheries Society "Go Fish" blog on bull trout fly fishing.  You can read it here.
OLDER ITEMS:
2016 Fisheries and Aquaculture Bachelor of Science Graduates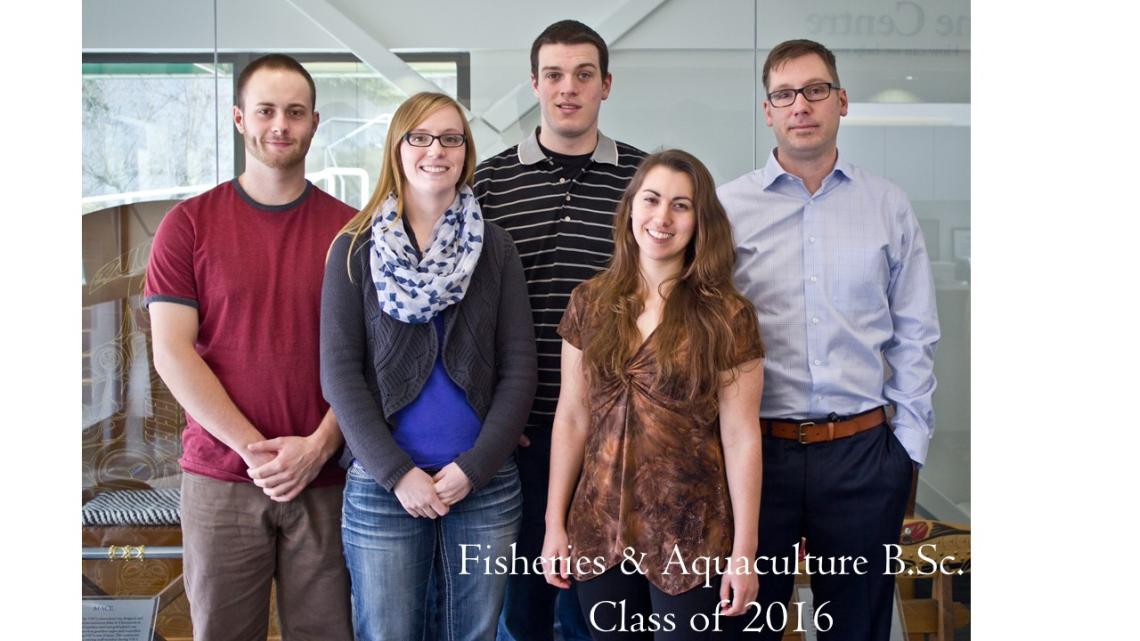 Fraser Linza, Allison Latell, Chandler Hines, Jeanine Fence, Michael Lockhart
2015 convocation photos for our 2015 B.Sc. in Fisheries and Aquaculture can be viewed here on Flickr.
Information for FISH 281: Fisheries Field Techniques (Klak Lake Survey) 2017
Congratulations to our 2014 scholarship and awards recipients! $22,750 was awarded to 12 deserving students from our diploma and B.Sc. programs. We would also like to thank our sponsors for their generous donations. Click here for a list of recipients.
Communication and Media
Check out the short film "Silver Harvest: BC Salmon Farming in the New Millenium" on the web from Make Waves Productions. "A must see for those who want a more accurate, modern-day inside look at the tough environmental questions facing the rapidly evolving Salmon Farming industry in British Columbia. Silver Harvest puts a face and a voice to the pioneers as well as today's researchers and entrepreneurs who have dedicated their lives to developing sustainable, workable solutions to feed a hungry human populace estimated to reach eight billion by the year 2024."