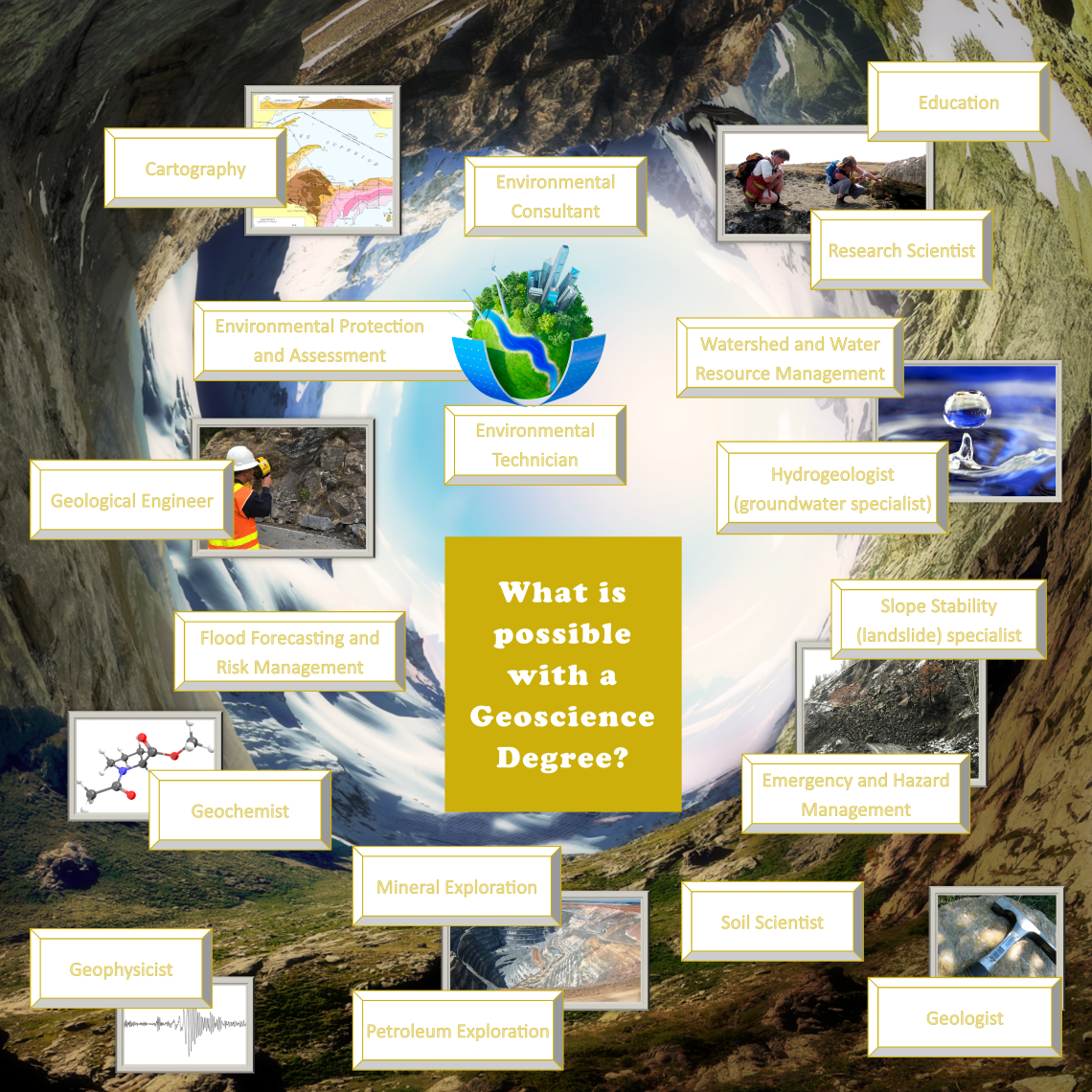 A student who graduates with a BSc Major in Geoscience Degree could apply to the Engineers and Geoscientists BC (formerly APEGBC) to become a registered professional in Environmental Geoscience or Geology. Professional registration allows you a wide range of career opportunities in Earth Science, both here in Canada and around the world, including employment in environmental monitoring or protection, water resources, mineral exploration, mining or forestry industries, and engineering-related fields.

A graduate with a BSc, Minor in Earth Science could also anticipate finding employment within industry, consulting companies, or government agencies. 
Examples of jobs a student with a BSc Major in Geoscience or a Minor in Earth Science could seek after graduating include:
a Project Geologist or Technician on a mineral exploration project
a Field Geologist for an environmental or engineering consultant
a Land Planning Assistant for a government agency
a Research Assistant at a university or college
an Earth Science Teacher at elementary or secondary level (with combined B.Ed. degree)
Students who wish to gain practical work experience can do so as part of their degree requirements by completing the courses GEOL 380 – Earth Science Work Experience and GEOL 480 - Earth Science Senior Work Experience.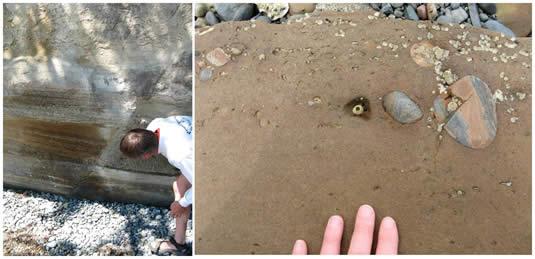 Career Paths: