International Centre for Sturgeon Studies (ICSS)
For over 200 million years, sturgeon have been swimming the waters of the world.  They outlived the dinosaurs, yet in less than one sturgeon's lifetime, humans have brought this prehistoric fish to the brink of extinction.  Almost all species and populations worldwide are in trouble. 
Vancouver Island University has been working with the white sturgeon since 1984 conducting field and laboratory research projects as well as teaching students and the general public about these amazing fish.   The World Sturgeon Conservation Society has also identified the need for a dedicated sturgeon research centre in North America. To fill these needs, VIU has constructed the International Centre for Sturgeon Studies (ICSS) on campus. This facility features laboratory and research space, also accomodating multiple year classes of white sturgeon brood and our sturgeon broodstock.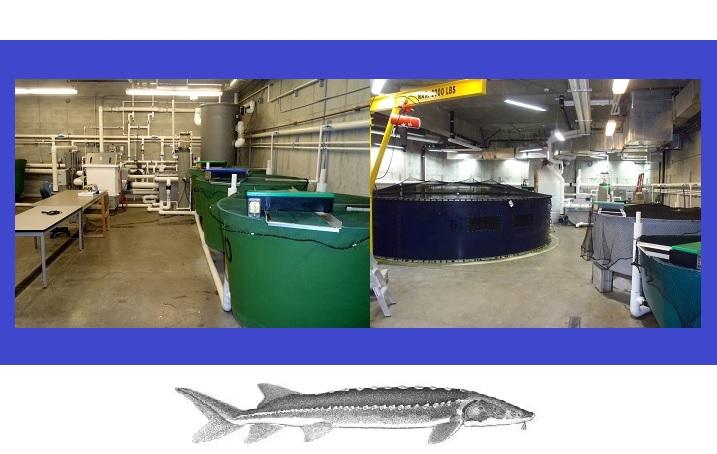 Centre for Shellfish Research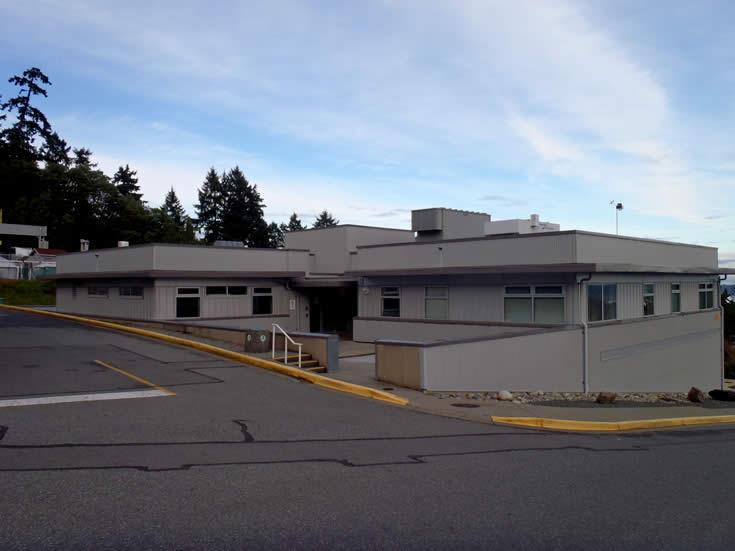 The Centre for Shellfish Research is an International Centre of Excellence in shellfish aquaculture providing leading edge research facilities to academic, government and industry collaborators focusing on sustainability, animal production and technology development; facilitating technology transfer, filling education and training needs with relevant curricula in appropriate settings; ensuring knowledge mobilization through innovative communications programs and generating public confidence and support through community and First Nations involvement.
Shellfish farming's green credentials, both in terms of its benefit to the environment and profitability, led Vancouver Island University to make a bold investment in the Centre for Shellfish Research (CSR) in 2001. CSR launched three critically important research programs:
1. Ecological Interactions Research Program investigates sustainable shellfish practices ensuring that environmental protection and a vibrant industry go hand-in-hand.
2. Shellfish Health and Husbandry Research Program undertakes research projects to improve productivity and economic viability to drive new investment, expansion and diversification in the industry.
3. Social Sciences Research Program facilitates interdisciplinary research to ensure social health and benefits to coastal communities.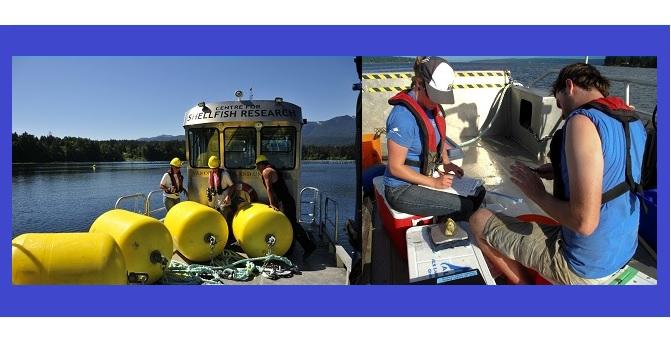 Deep Bay Marine Field Station
The Deep Bay Marine Field Station (DBMFS) supports both pure and applied coastal and marine research activities related to: sustainable shellfish aquaculture development; preservation of coastal ecosystems; and inter-disciplinary projects involving local communities. The Field Station brings the experience and model of traditional agricultural field research stations to:
Support and sustain shellfish resources and farming through applied research and development,

Promote responsible coastal development that protects the marine environment through research and public education,

Demonstrate green building technology through one of the most sustainable buildings in Canada

Provide training opportunities for training for industry, for VIU students and for community,

Conduct culinary programs through our partnership with the fantastic Culinary Institute of Vancouver Island

To provide a special purpose local community venue that will support local events
Deep Bay Marine Field Station website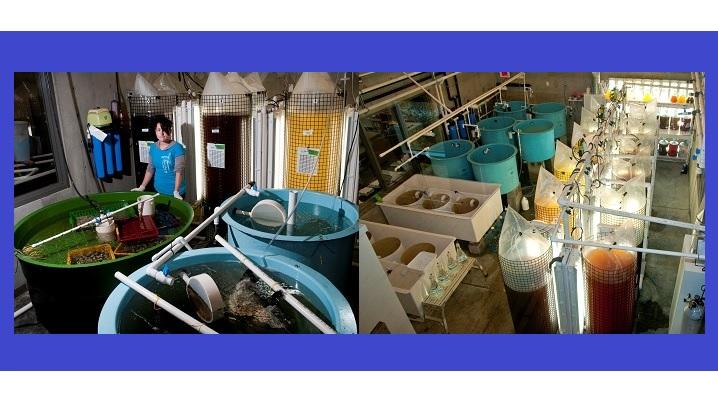 Institute for Coastal Research
The Institute for Coastal Research at Vancouver Island University is made up of a team of people working to further understanding of the cultural, economic, environmental and social dynamics of the B.C. coast through collaborative research, creative exploration, dialogue, engagement and education.  In doing so, we try to help guide human activities to bring the greatest good to coastal communities and ecosystems.   
A brochure detailing recent and ongoing ICR programs and projects is available for printing or reading online (live links embedded) is also available.   ICR Brochure Live Links