In the news
Links to media coverage
We believe that our success is measured by the success of our students and graduates. In this section, we have invited our alumni, current students, employers and academic advisors to share their VIU forestry stories and testimonials.
Employers
Forest Company on Haida Gwaii
Ken Briggs RFT,
Forest Operations Manager
I am a graduate of this program (1983) and someone who normally employs 2-4 VIU Forestry students each summer.  We generally look to bolster our engineering and silviculture crews in the summer to take advantage of the better working conditions.  By hiring students that can contribute immediately with minimal additional training allows us to be more efficient and productive.   VIU forestry students have consistently proven to adapt to and meet these challenges.  We have also hired back several students to full time positions after they have graduated or continued to employ them during the summers while they pursue further education at the university level.

Natural Resource Consultants
Jonathan Lok, RFT, Managing Partner - Strategic Group
As coastal BC's largest and most diverse resource consultant,Strategic is continually seeking to add knowledgeable and adaptable people to our team. Every year, Vancouver Island University's Forestry Program provides us with graduates who not only have the knowledge and skills we need, but the ability to apply it as well. We live and work in the most amazing environment in the world and we need amazing people to join us. We consistently find them at VIU.
Graduate with 30 Years of Experience
Dan Wagar - Forest Engineer, Western Forest Products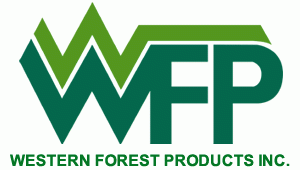 I graduated from Malaspina's (now VIU's) Forest Resources Technology Program back in 1982.  After working a variety of jobs I found a job as a forest engineer with Weldwood of Canada and I have been doing engineering ever since. 
I have worked with a great deal of college and university grads, as well as trained and mentored summer students and I have come down to one conclusion: College grads, in particular VIU /Malaspina grads, are far more prepared for field work than university grads. This shouldn't be a surprise as the college courses are considered to be technological courses and train their students with that fact in mind. After talking with grads from a variety of colleges and universities, it has become obvious that VIU/Malaspina students get a huge amount of field training. 
One other fact I would like to mention is that learning is a lifelong endeavour and your experiences at VIU/ Malaspina are simply a platform from which to launch yourselves.
Community Forestry
Darrell Frank, RPF, Municipal Forester, North Cowichan
The Municipality of North Cowichan regularly hires a forestry student to help manage its Municipal Forest. Several of these students have come from Vancouver Island University's Forest Resources Technology program. These students have shown motivation and knowledge of basic forestry skills and are keen to pursue a career in forestry. They are also very energetic and their enthusiasm is contagious. One of North Cowichan's former students, a VIU forestry graduate, now works for North Cowichan as a fulltime forestry technologist .
Alumni
(Note the variety of job titles & career paths)

Forest Company on Haida Gwaii
Jonathan Fane, RPF, Vice President, Husby Forest Products
As a graduate of Malaspina/VIU's Forest Resources Technology Diploma Program (Class of '95), I was able to transfer into the UBC Faculty of Forestry the following year.  The program at Malaspina prepared me for UBC by laying the groundwork with small classes, hands-on experiences and quality instruction which gave me a distinct advantage to those entering the UBC program directly out of high school.  For anybody thinking about getting their degree in Forestry, I highly recommend the VIU route.
As an employer, I now look to VIU to hire summer students and graduates of the forestry program for our forestry operations on Haida Gwaii, as they are able to consistently 'hit the ground running', requiring less training than graduates from other programs.
Graduate in the Forest Ecology & Mgmt Major - UNBC
Trevor Campbell
I graduated from the Forest Resources Technology program in 2010. In the two years there I was able to travel from the African jungle to the Arctic Circle. Thanks to small class sizes, amazing professors, and lots of field time; VIU provides a hands on approach to learning, which really let me hit the ground running for my first forestry job. The faculty also takes things beyond the trees, providing a firm background on integrated resource management, long term planning, and species conservation. This bigger-picture mindset has really prepared me for transferring into UNBC's Natural Resource Management program. It is clear that obtaining my Tech diploma at VIU has given me a head start that will benefit me throughout my career.
Graduate now in the corporate world
Dave Whiteley - Vice President, Timberland Operations
"As a graduate of the program I can tell you that the Forestry Program's generalist approach provided me with a valuable, big picture view of the practice of forestry in BC.  Furthermore, the work ethic I acquired through my studies prepared me well for what is expected in the corporate world.  Our company has been very satisfied with the knowledge and skill set of the graduates of the Forestry Program at VIU."
Graduate working as a GIS Technician
Samantha Griffore - Strategic Forest Management
"Not only does the program prepare you for the field aspect of forestry (surveying, engineering, timber cruising, etc.) with hands-on training in the school's Woodlot, it helps to develop invaluable skills in report writing, project management, and geomatics.

Furthermore, the students at VIU's Forestry program benefit from the teacher's extensive professional backgrounds and open-door policies."
Jessica McKierahan - BC Forest Service
Graduate working as a Recreation Officer
"I graduated from VIU's 2 year Forest Technology Program in 2009. From the very beginning I got the sense that the instructors cared about their work and my success as a student. They helped me get a job placement during the summer and put me in contact with key forest professionals for the work I was interested in doing. They hired many of us to work in the woodlot throughout the school year and this experience was invaluable. It gave me the confidence I needed to tackle all types of field work. I was hired upon graduation as a Recreation Technician for the Provincial Government. The Forestry Program at VIU was great at giving us exposure into all the career possibilities a forestry diploma could provide."
Raymond Irving - Field Resource Manager Graduate working in utility line vegetation management
"Having graduated from the program and having 15 years of related experience I can say that the program at VIU provides a wide and solid base for a successful career.  The two year time frame in which the amount of material is covered is ideal for kick starting a career in any forestry related business."
Graduate working on a Masters in Natural Resource Management
Charlie York
"The professors in the VIU Forestry Department take it to the next level. They helped me find a path in Natural Resource Management and I am now applying for masters programs. Also, spending time on the woodlot was a great experience, which left me feeling competent, confident and ready for the forestry jobs I have enjoyed since graduating.  Going on an exchange to Europe was also a highlight and it brought new perspectives on international forestry.

I would highly recommend Forestry at VIU; it has helped me integrate my love of the outdoors with a meaningful vocation."
Graduate now working in the field of geology
Becca Stirling
To sum up the VIU Forestry Program in one sentence I would say: "Excellent choice for anyone who wants to work in the bush and/or natural resources in general."
"Sampling techniques and map/compass skills are essential for any natural resource worker, or anyone who wants to work in the bush.  Even if you do not stay working in the forestry industry, the skills learned are wide ranging and applicable for a large variety of other work in other industries: work I did not know existed when I took the program.

Having the diploma and practical field experience increased my rate of pay immediately in other jobs, and gave confidence to my employers to hire a young person to work competently in the field ."
Academic Advisors
Transfer to UBC's Faculty of Forestry
Dr. Peter Marshall, Professor and Associate Dean, UBC Faculty of Forestry
"We have been pleased with the academic background and performance of the VIU forest technology diploma graduates who have enrolled in any of the four undergraduate degree programs offered by the Faculty of Forestry at UBC. The undergraduate bridging year offered by VIU in conjunction with the forest technology diploma provides individuals who hope to complete one of our programs with an excellent opportunity to complete required foundational science and math courses before enrolling at UBC."