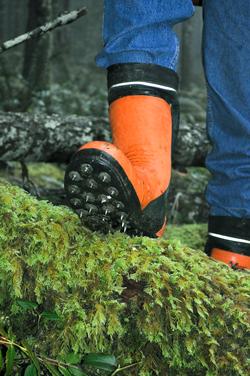 A classroom with no walls!
At VIU we have our own forest. Located just 10 minutes from campus, this "living classroom" provides year round outdoor learning—providing students with access to 693 hectares of forestland on the lower slopes of Mount Benson.
Field work is a major focus of our programs, and the VIU Forest allows students to practice engineering, surveying, mapping, timber cruising and ecological assessments in a real world setting.
Not only do the students learn outdoors, they also have the opportunity to experience activities in a working forest—the VIU Forest is a managed woodlot where harvesting, pile burning, fertilizing and planting are carried out regularly.
There are also employment opportunites for students to earn income working on the VIU Forest.
Our graduates have the advantage of significant experience in a working forest.
The forest isn't just about study and work; when you aren't busy studying, the VIU forest offers excellent recreational opportunities. You can run, hike or bike through the forest all year round.