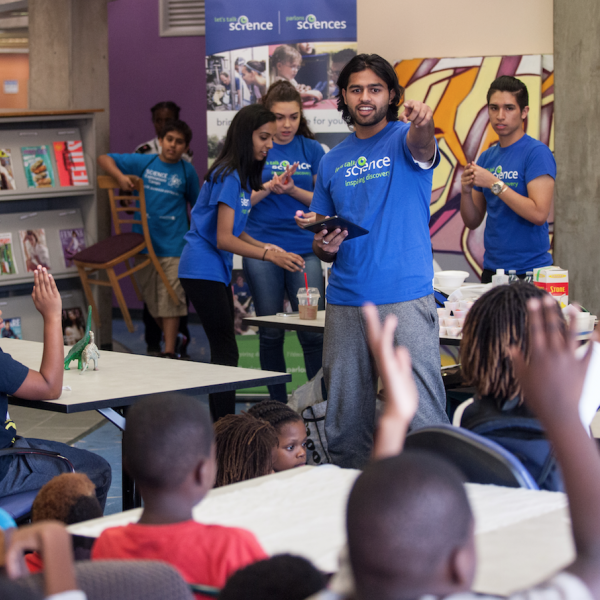 We're all about connecting educators and youth with passionate volunteers to provide engaging STEM (science, technology, engineering, and mathematics) learning experiences in schools and communities.
If you're interested in our local Outreach program or want to volunteer, reach out to our Site Coordinator, Jessie Goldman, at viu@outreach.letstalkscience.ca.
Our dedicated Outreach volunteers in Canada break stereotypes and inspire young minds to embrace STEM. We support educators and help youth develop positive attitudes toward STEM in their lives and futures. To learn more about national volunteer opportunities, visit our national website. If you're ready to get started locally, contact us!
For any inquiries, you can contact the National Outreach Team at outreach@letstalkscience.ca.