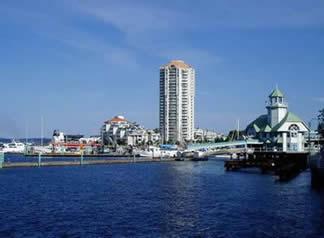 Located in Nanaimo, a beautiful city on the scenic east coast of Vancouver Island, British Columbia, VIU is ideally located: close to the ocean, estuaries, streams, rivers, and lakes, all of which are utilized in the teaching programs.  Near campus is the Pacific Biological Station (PBS), the Federal fisheries research facility on the west coast of Canada. In addition we have close working relationships with Federal and Provincial hatcheries, laboratories, private fish and shellfish farms, as well as non-governmental organizations (NGOs).  Students gain invaluable work experience at these sites as part of their practicum work experience courses.
The Fisheries and Aquaculture department at VIU has been a leader in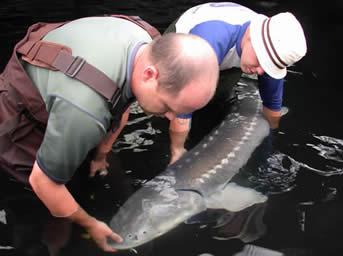 white sturgeon research for more than 20 years and is the only academic institution in Canada to have captive white sturgeon broodstock. With the construction of the new International Centre for Sturgeon Studies (ICSS), VIU is poised to provide additional training and opportunities to students and significantly expand knowlegde about this prehistoric fish.
The Centre for Shellfish Research (CSR), located on campus, is a valuable resource to both faculty and students. The CSR serves as the West Coast centre of excellence in research to support an internationally competitive, environmentally sustainable shellfish aquaculture industry in British Columbia. This research complements government's great goal for environmental management, including having the best fisheries management, bar none.
The Deep Bay Marine Field Station (DBMFS) is a 7 acre waterfront property located in Baynes Sound. The Baynes Sound area of eastern Vancouver Island produces 48% of all farmed shellfish in British Columbia by value. There are many opportunities for students to participate in CSR research projects.